At Liquid, we think there's value in having a future-orientated mindset. However, this can be tough when you're deep in the details of an immediate problem that needs solving.
So every couple of months we take a step back from our work and look beyond our horizon at emerging trends, issues, or topics that we think are worth paying attention to.
This year we launched Future Led, an internal speaker series that brings together experts on a particular topic to discuss what they know, share their insights, and offer any predictions they might have.
It's a conversation among interesting people and we get the opportunity to ask them questions. It's way better than spending hours down an internet rabbit hole.
As a business, we're proud to create digital experiences that improve people's lives. We hope that Future Led provides the Liquid community with the opportunity to consider what our lives might look like – and what challenges we face - in the coming years.
Some of the ideas from this year include: that we can and should build ethics into our AI systems, climate policies and initiatives overseas will likely force our export industries to make changes, and how might we build an inclusive democratic system?
Here's what else we learnt this year:
Debating the capitalism crisis
We certainly dived into the deep end with this series kick-off and we were privileged to have such impressive speakers join us: Richard Slatter, Director of Strategic Product Partnerships at Twitter, Yasmin Grigaliunas, founder of the World's Biggest Garage Sale, and Jason Titman, founder of Integr8 Group.
As our panel touched on, capitalism has brought prosperity and growth, but at a huge cost - widening inequality and a myopic focus on profits at the expense of social and environmental wellbeing.
To exist as an organisation of the future, companies will need to balance profits and a positive contribution to society.
Read more: Why we should be talking about the future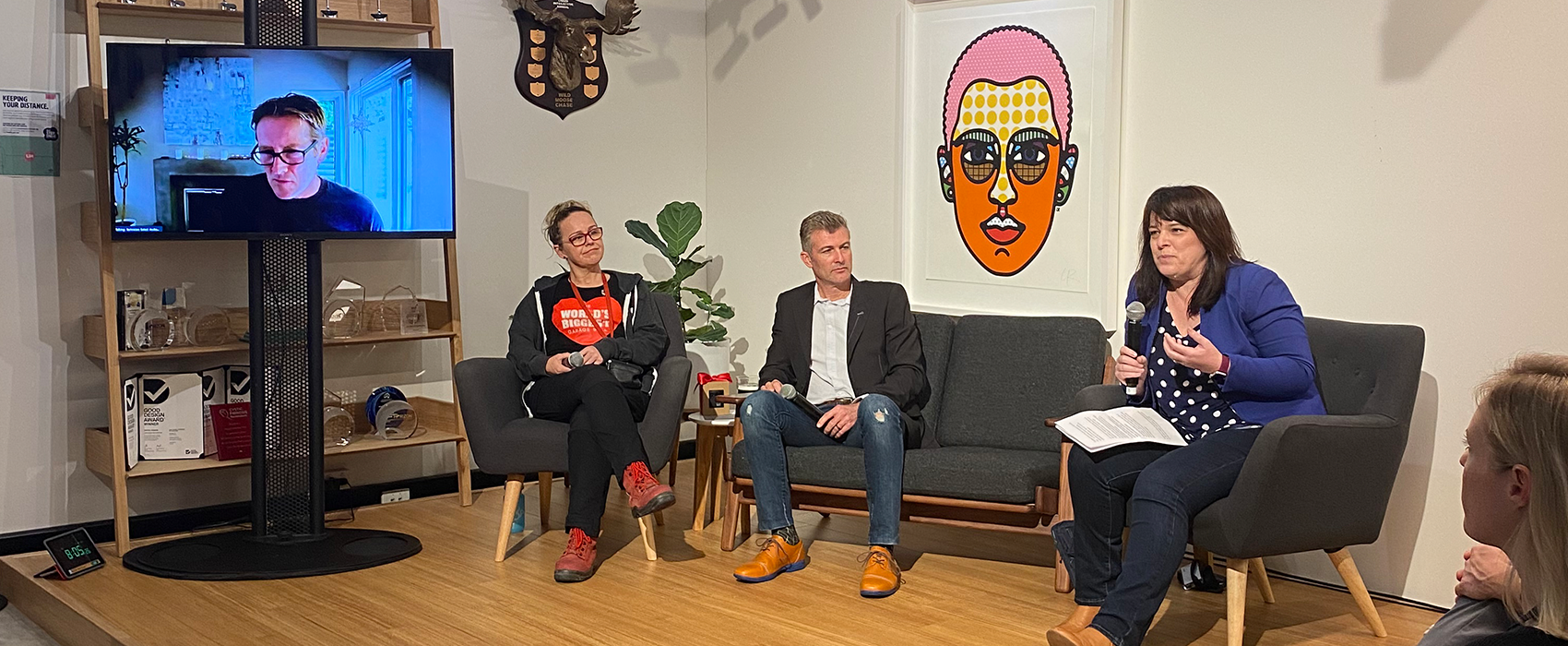 Super-intelligent AI: Social saviour or world threat?
Our panel of AI experts and ethical thinkers told us we're still a little while away from super-intelligence, but we should still be ready for the "dramatic" pace of change.
Our speakers included Sue Keay, CEO of the Queensland AI Hub and Chair of Robotics Australia, Justine Lacey, director of the CSIRO's Responsible Innovation Future Science Platform, Nick Therkelsen-Terry, CEO of Max Kelsen, Evan Shellshear, head of analytics at Biarri.
It was a wide-ranging discussion that touched on technical limitations, ethics, bias, creativity, future applications, and investment.
It helped us to consider what role we might play in ensuring super-intelligent AI benefits society rather than becoming a burden, and reminded us that bias in AI systems says more about us and our data than it does about the AI.
Read more: Super-intelligent AI – social saviour or world threat? The reality might be somewhere in between
Impacts of technology in tackling climate change
It's easy to feel pessimistic when climate experts tell us we could be just 10 years away from more serious and frequent fires, droughts, floods and cyclones.
But this Future Led discussion was optimistic, and our speakers - Julia Playford, Executive Director of Science Development at the Queensland Department of Environment and Science, Daniel Roberts from the CSIRO, and Amelia St Baker from Evie Networks - are experts geared for action.
They talked about the confluence of technology, investment, and consumer demand bringing people together and inspiring solutions that can help us all transition to a sustainable way of life.
The discussion also touched on the forces of international trade and how policy changes overseas would likely force our export industries to make changes in order to remain competitive. These international changes would also have flow-on effects for local innovation and the domestic market.
Read more: Disrupting climate change needs more than the tech
How democracy ends…
While this sounds like one of those topics you're supposed to avoid talking about, the point of Future Led is to challenge us to consider big ideas and their real-world impacts.
Is democracy, like capitalism, facing an existential threat? Maybe, but that could mean we have an opportunity to build something different, something that works for more people.
Our speakers included Sarah-Jane Bennett, Director of the Human Rights Unit at Queensland's Department of Justice & Attorney-General, Susan Forde, Director of the Griffith Centre for Social and Cultural Research, Axel Bruns, Australian Laureate Fellow from QUT's Digital Media Research Centre, Jonathan Richards, Adjunct Research Fellow at UQ's School of Historical and Philosophical Inquiry.
The panel discussed how democracy can take many forms, and ultimately, it's about the expression of the will of the people. So if we have an exclusionary system that is under threat, maybe we should be thinking about the inclusive system we can build in its place?
The speakers also touched on social media, our rights vs responsibilities, the role of journalists and journalism, the myths and narratives of democracy – and loads more.
Read more: The end of democracy? Maybe it's just evolving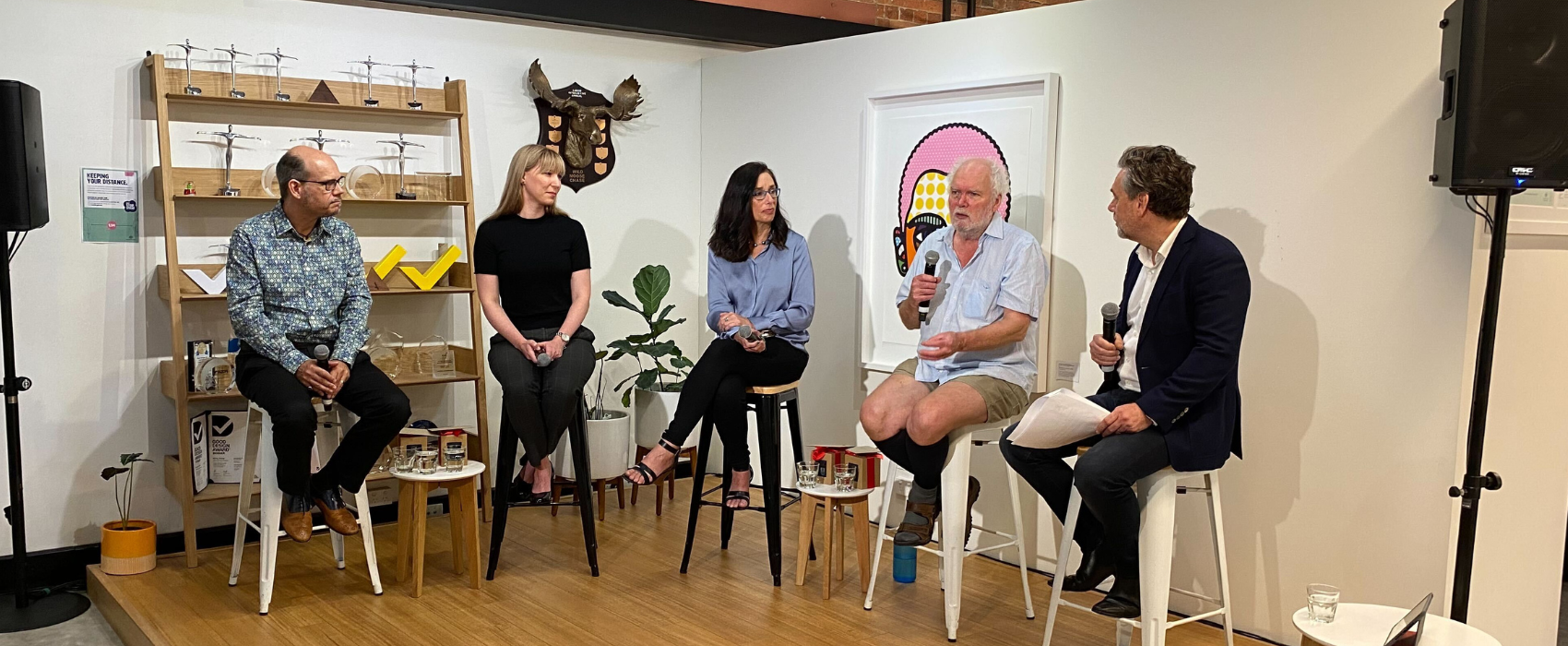 What's next?
Future Led will be back in 2022! It's been great to see the series resonate with our team and it's encouraging when we see the conversation continue afterwards.
We pack a lot into these hour-long discussions, and obviously there's always more we could cover and more questions we could ask.
Our final Future Led for the year is happening next week: Safeguarding our future - overcoming the cybersecurity challenge. Will report back in the new year on what we learnt.
Again, a big thank-you to all our speakers this year – we've loved hearing from you and value your contributions to Future Led.