MyCQU, the digital platform for students at CQUniversity, has been honoured with two Good Design Awards at this year's ceremony, with the jury applauding the seamless user experience.
MyCQU is the result of a sustained collaboration between Liquid and CQUniversity Australia, a proud leader in providing accessible and inclusive training, education and research.
At the Good Design Awards ceremony last Friday, members of the Liquid team were present to collect the accolades on behalf of the MyCQU team:
Gold: Digital Design – Web Design & Development

Winner: Service Design – Education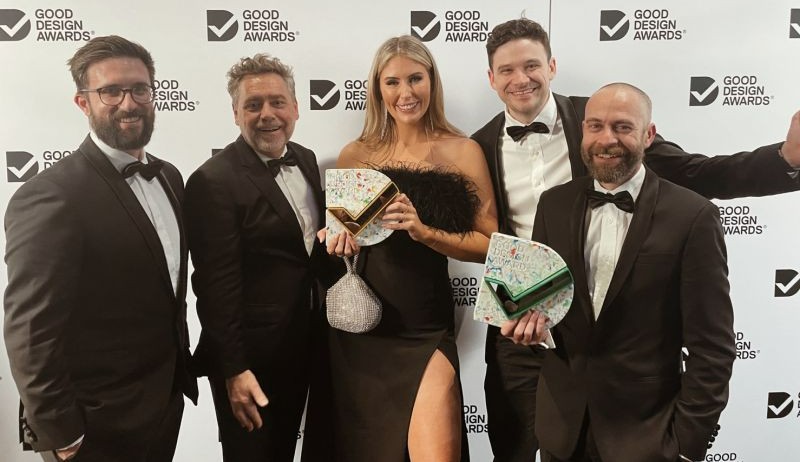 Members of the Liquid team at the Good Design Awards ceremony: Matt Neal, Michael Burke, Brooke Moody, Hamish Topen & Sam Daley
The accolades grow MyCQU's impressive haul of award wins. Earlier this year it picked up three Driven x Design GOV Awards and last year was named Best Digital Experience Transformation at the Sitecore Experience Awards.
MyCQU has set the bar for how universities should support and engage with students, and demonstrates how human-centred design can positively impact aspects of a business beyond user experience.
The Good Design Awards jury commented: "It is clear that time was taken to truly understand the needs of students and how they wish to engage through digital platforms with the university to meet their needs throughout their academic journey.
"The information, architecture and journey mapping to allow for a seamless experience is to be applauded.
"It also demonstrates that information rich and complex workflow digital solutions can provide clear and accessible pathways for users when they invest in good digital design."
Liquid continues to impress the Good Design judges, with past wins for My Aged Care, the national platform for accessing aged care services (2020 Gold); the digital mental health gateway Head to Health (2019 Best in Class); workforce performance app Ripple (2018 Gold); and ESSI Money, an educational game teaching financial literacy for students (2018 Winner).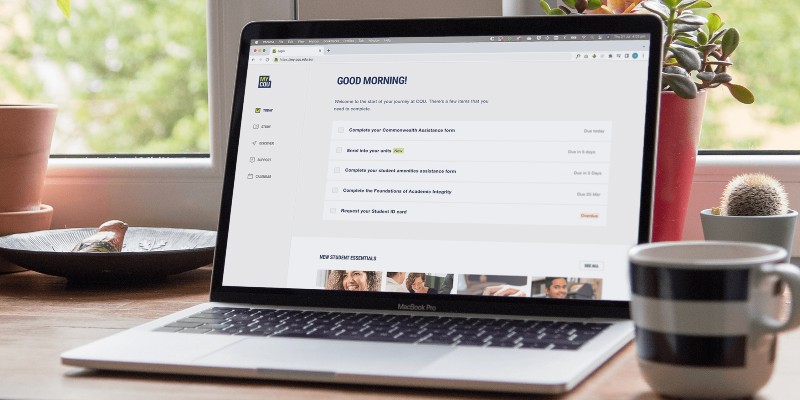 Liquid's Head of Product, Sam Daley, said the design process for MyCQU was driven by a theory that by making it effortless to stay organised, students will be more confident, leading to better academic outcomes.
"CQUniversity had identified that a fractured digital ecosystem was making it difficult for students to make sense of all the things they needed to be prepared and stay organised, undermining their ability to engage with their studies.
"MyCQU is designed to anticipate what a student needs to know at any given point, surface that information as a priority, and give them the resources they need to address it."
CQUniversity's Deputy Vice-President of Digital Services, Roy Pidgeon, said the delivery of the new platform has helped to improve the student experience by streamlining and personalising the digital tools students use to interact with the university.
"Today's students are more tech-savvy than ever and recognise a good digital experience when they see it," Mr Pidgeon explained.
"MyCQU is designed from the ground up to meet those expectations, as a student-centric, personalised, one-stop shop that guides and enables students throughout their journeys, on any device."
If you'd like to know more about this project, read our case study, which details how the user experience was informed by deep engagement with staff and students, or our whitepaper, which explores how human-centred design played a big part in uncovering the best technical direction for MyCQU.