We're BAD Sponsors...
We're thrilled to be working with Museum of Brisbane (MoB) to sponsor BRISBANE ART DESIGN (BAD) 2019.
BAD is where art, design and the city of Brisbane collide over a 17-day festival of dynamic exhibitions, performances, talks, art tours, workshops and open studios. BAD will showcase more than 150 Brisbane creatives, from emerging talents who are carving their mark locally, to trailblazers who are redefining creativity on the international stage. With MoB as the official BAD hub, the festival will spread across 25+ venues throughout the CBD, West End, Fortitude Valley, Highgate Hill, South Brisbane, Woolloongabba and Bowen Hills.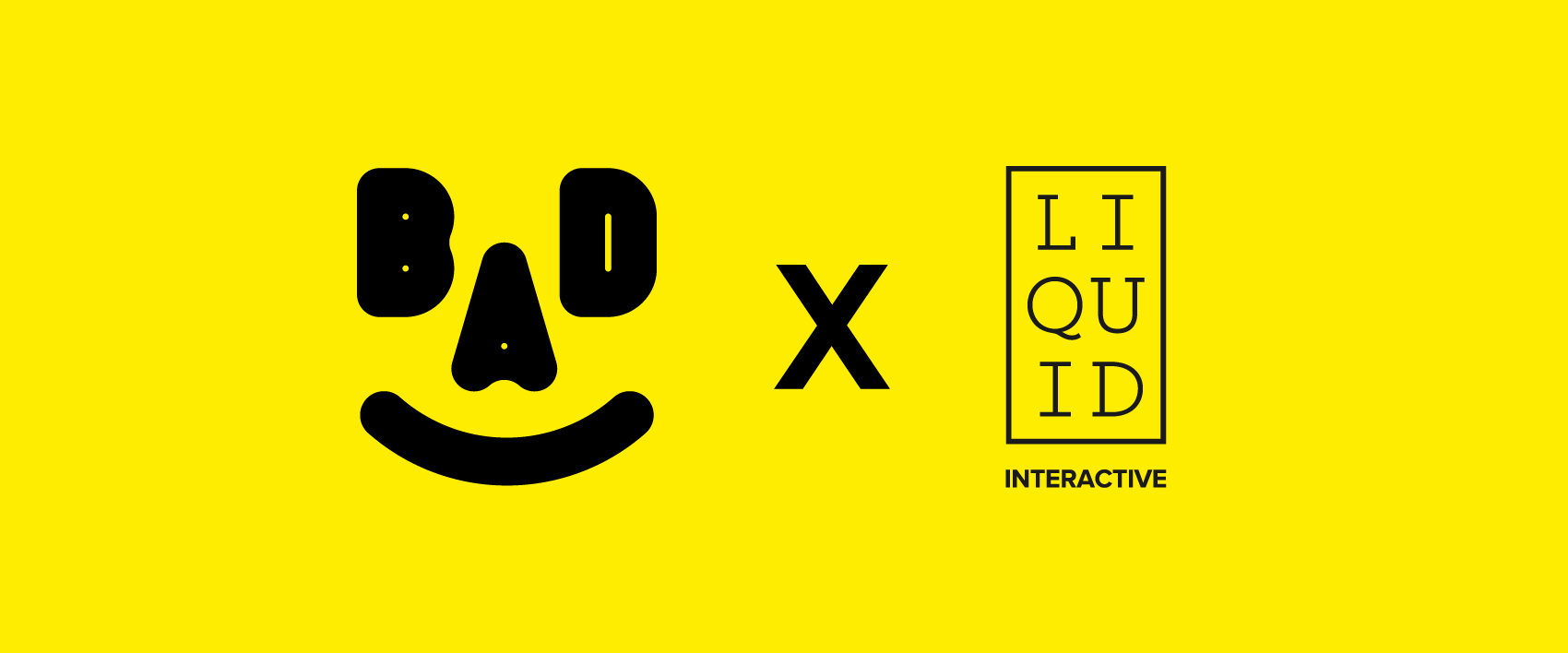 Strong partnerships add diverse perspectives to our design process. Our partnership with MoB has provided opportunities to contribute to several important community projects over the last three years, including; 100% Brisbane, Life in Irons: Brisbane's Convict Stories, and the upcoming BRISBANE ART DESIGN (BAD) Festival.
As the Digital Partner for BAD, we have designed and built the event's website and will be working with the Museum's team in delivering its digital marketing campaign.
We support and share BAD's vision of profiling our city's unique culture and all it has to offer; particularly the attraction and retention of creative talent in Brisbane - and so this sponsorship could not be more fitting.
We are excited to once again collaborate with, and support MoB and their efforts to showcase our city.
BAD Principles
Art and design are part of the Liquid DNA – through sponsorships like this, installations and exhibitions we've worked on, and our day-to-day professional craft. We are a creative business at our core, with a history of working on art and design-led projects throughout our twenty-year history in Brisbane.
We value the voices, the work, and the unique perspectives of those who are involved in creative ventures (both professionally and personally) and share common goals with MoB and the message of BAD; that is, to celebrate the great creative talent in the city of Brisbane and shine a spotlight on the excellence of work here. We want artists and designers in Brisbane to know that there are great creative roles and representation in the city, that you don't need to move to Melbourne, Sydney, or overseas to excel in your craft.
Building BAD
We are hands on people, and one of the most exciting things about this sponsorship is the opportunity to contribute back to the event itself. As part of this sponsorship, Liquid Interactive have built the BAD website and worked on a digital marketing strategy to assist in the festival's launch. We have thoroughly enjoyed working on this project, building components of BAD that support and promote MoB along with giving back to the Brisbane art and design scene.
Underpinning our website and digital marketing work were the amazing brand assets created by artists Craig & Karl. These were a strong BAD yellow, and an iconic BAD smile that set a tone of vibrant, irreverent boldness for us to expand upon when creating the website and digital marketing plan. Craig & Karl's contribution, and the brand platform that they created, demonstrate the valuable effect that artists with distinctive voices can have on defining the shape and form of digital products and marketing.
But wait, there's more!
We have a couple of our leaders speaking at BADideas talks over the next few months. Our Product Design Director, Sam Daley, will be talking at CreativeMornings, and will be on the panel at the Redefining Authentic Design talk as part of BAD. Additionally, our Managing Director, Michael Burke, will be speaking in a BADideas session about Place Attachment, discussing Liquid's success in Brisbane and how we've grown in the city over the last 20 years.
If you've been following Liquid's work and are a fan of what we do, this is a great opportunity to hear some of our leaders talk about our philosophies, approaches, and what matters to us; and we'd invite you all to attend these talks.
Have a good BAD!
BAD kicks off on the 10th of May 2019. It officially concludes on the 26th of May, with MoB's BRISBANE ART DESIGN exhibition wrapping up on the 11th of August. Watch this space for more news involving Liquid!
Follow Museum of Brisbane's socials for all things BAD.
Follow our socials for all things Liquid!