Talk about timing. Just as we were discussing whether 2020 had changed the digital divide at the Something Digital Festival, the 2020 Australian Digital Inclusion Index was published.

Many of the themes it raised were echoed by the panel's own observations. We all agreed that the pandemic had accelerated digital take-up. But access, affordability and skills are still sadly holding us back.
But there's something else that 2020 has shown us when it comes to the digital divide. The importance of motivation.
It shouldn't be a surprise. Roger's adoption curve shows that the late majority and the laggards only adopt when they have to. And in 2020 they had to. But now they've gone through that curve of knowledge and persuasion to decide to try it, they will ultimately accept these "new ways" if they find it valuable.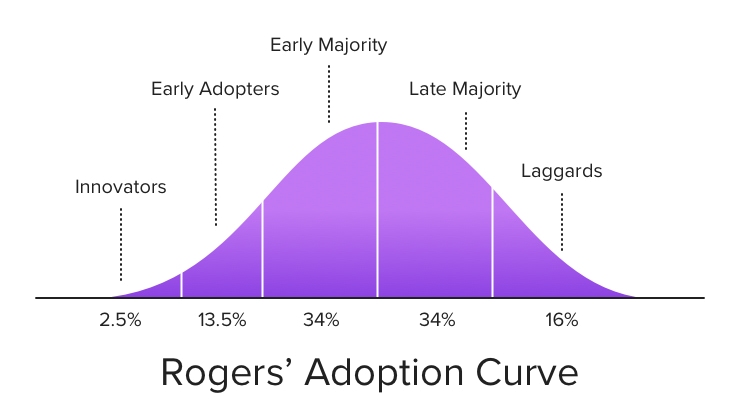 For too long, digital inclusion has focussed on building digital skills. But if we want to break down the digital divide we need to make experiences that suit the needs of the audience they are intended for. And different audiences have very different needs, expectations and behaviours. If we understand our customers we can create experiences that are simple and intuitive for them. No matter what their level of digital skills.
But my challenge to the Something Digital audience was to use the momentum of 2020 to be brave, rethink digital, collaborate and create better.
Motivation is a powerful driver. 2020 was a period of creativity, digital adoption and innovation like we've never seen before. It's estimated that we achieved what would have normally taken over 6 years. Just because we were motivated.
When businesses couldn't open their shop doors, we saw endless creative online alternatives. Even the local coffee shop or greengrocer started taking orders online. Catering suppliers started selling online to households when the restaurant trade dried up. Arts companies started online concerts and performances that reached many more than their traditional audiences. Stage set manufacturers started making desks for people working at home. Zoom meetings weren't just for those of us working at home. For older and isolated people, digital was a lifeline to stay in touch and see family.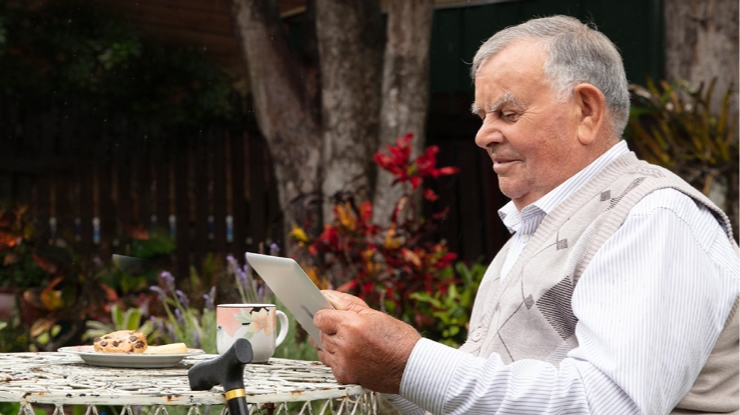 So now we've realised what's possible, how do we build on that motivation and keep the momentum.
The need to do better is clear. For the last 10 years if you weren't online, you were significantly disadvantaged when it came to job hunting. As we face the aftermath of an unemployment crisis, how do we make sure no-one is left behind as we transition out of jobseeker and jobkeeper?
And while we hear a lot about the importance of STEM skills in education, why doesn't every school child have their own laptop or tablet? It's a critical piece of education equipment. And in many countries they are given free of charge to kids in all public schools. Why not here? Why was it our children didn't all have equal access?
And while we are talking access, it's time to reset how we think about digital infrastructure. It's not a "nice to have" anymore. It's just as essential as roads or railways. It is core infrastructure. And one that needs to be affordable, resilient and reliable. And we need to expect better. Why is it that Australia's entry level broadband is the most expensive amongst the 36 OECD countries? How can we create a future for our country when we can't all afford access?
COVID19 has shone a light on the digital divide and illuminated the access, costs and skills issues that have been there for years. But it has also shown us why this matters. And why we need to create better outcomes for all.
It's the perfect time.
Now we need to grab the momentum and use the opportunity to create lasting change. And that starts with working together to solve the problems we face in 2021. And create a future that's creative, connected and resilient.